Summer party!
24-11-2022 / 8:00 PM

-

25-11-2022 / 12:30 AM

€45,00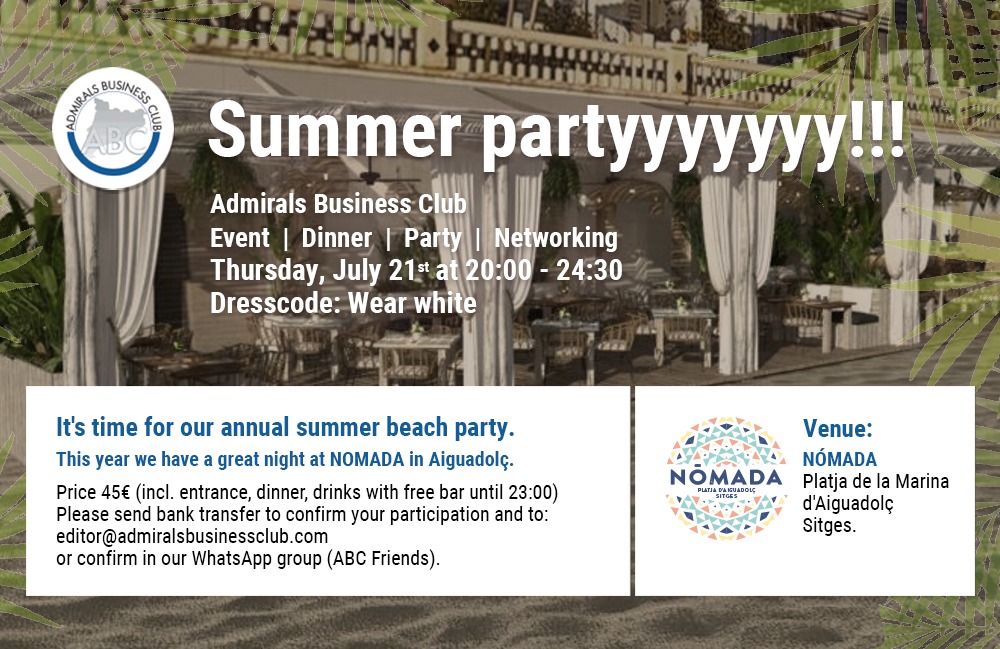 This year we have a great night at NOMADA in Aiguadolç (Sitges)!
Price: 45€ (incl. entrance, dinner, drinks with free bar until 23:00h)
You can pay through our website payment service or send a bank transfer to confirm your participation. Please, kindly send an email confirmation to editor@admiralsbusinessclub.com, or through our Whatsapp Friends group (ABC Friends).
¡SOLD OUT! ¡ALL OF YOU ARE WONDERFUL!